The 2013 Coastal Carolina Council Jamboree Contingent
Home Page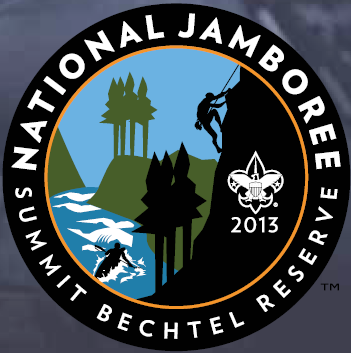 The Summit
July 15 - July 24, 2013
Jamboree Health and Medical Records have begun to be distributed; check your mailbox and spam filters. Have you received your personal bar-coded medical record? If not there is a good chance it is either in your junk or spam folder or your e-mail address on your jamboree application is incorrect. It is imperative and the responsibility of each applicant to keep all information up to date on the application so you can continue to receive the latest important information for the 2010 Jamboree. Please check and verify your information as soon as possible!
Shakedown #1 Physical
For the shake down this coming weekend; January 16th @ Camp Ho Non Wah it has been arranged for Dr. Steven McGown MD, Dr. David Fitzpatrick MD and Howard Hunter EMT to fill out Part B of the Jamboree Medical form. The said Dr.'s with the assistance of Mr. Hunter will conduct the necessary Physical Examination required by BSA. The gentlemen above are all registered Scouters and will follow all BSA guidelines. Dr. McGown and Dr. Fitzpatrick are both certified and licensed health care providers. There will be no fee for this service.
Permission Slip to receive Physical at SD#1 @ Camp Ho Non Wah
I herby give permission for my son_______________________ to receive a Physical from Dr. S McGown MD, or Dr. D Fizpatrick MD for the purpose of completing the Annual BSA Health and Medical Record required by 2010 National Jamboree.
Signed______________________Print___________________Date_______
Jamboree Fundraising Opportunity
The Coastal Carolina Council has been approached by Pet Helpers to help them sell their annual Pet Helpers calendars. The calendars are similar to a Day-Timer or Day Planner with pictures of local pets throughout. A Scout could sell them in front of a store, a school event or just to family, friends and neighbors. The calendars sell for $25.00 and the Scouts will earn a $10.00 commission per sale; Pet Helpers will earn $15.00.
Important Visitor Information - Here is information about attending the National Jamboree as a visitor.
Jamboree Visitor Transmittal Form
National Jamboree 2010 Anumni Day - July 30, 2010 at Fort AP Hill